How To Make A Cartoon Cake, Plus 15 Cool Design Ideas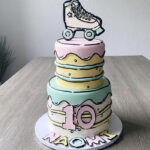 Cartoon cakes are the new baking trend sweeping Instagram and TikTok. The idea is to make a real cake look 2D, so you can have one of those, "is this cake or fake?" moments.
Hi, trust issues. Great to see you again.
The trend is similar to the pop art nail design we've been seeing everywhere. Maybe we're all reclaiming our youth? Or maybe the matrix has finally broken and we're reverting to our original cartoon forms.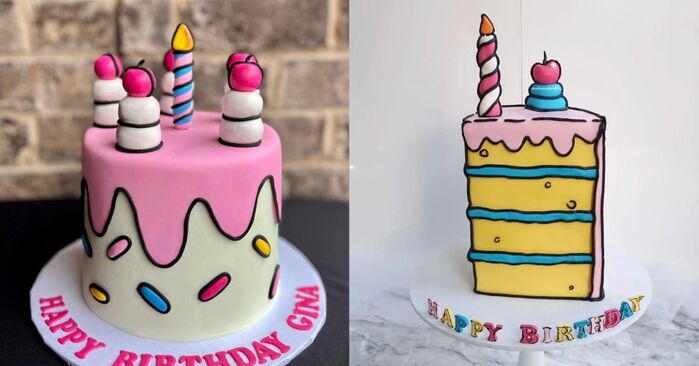 Either way, we're cool with it. Cartoon icing looks delicious.
Making this pastry isn't as hard as it looks, as long as you've got a steady hand and lots of black icing. Try the trend yourself, or take the inspiration photos we rounded up to your local bakery for your next special occasion.
Yes, a Monday counts as a special occasion.
How to Make a Cartoon Cake
The main idea behind a cartoon cake is to make everything look…well, cartoon-ish. Think simple, bright color palettes and a basic design. It's the kind of cake you'd see Homer Simpson dig into. We'll get back to that point when we finish eating this cartoon donut.
Directions
Bake your cake. Your favorite kind of cake. You just need to be able to put frosting and icing on it.
Choose between fondant or buttercream for the icing. For the cartoon design, fondant can result in a sharper effect, but it's not impossible to achieve with buttercream.
Ice the cake with a base layer. You can choose any color, but ideally it's light.
Add black outlines to make the cake look like a cartoon. You want to line every border: the top, sides, layers, icing drips, candles, center lines, etc.
Check out this tutorial on YouTube for a more detailed explanation of how to create this cake aesthetic.
15 Comic and Cartoon Cakes to Live Your Simpsons Fantasy
1. Roller Skating 2D Cartoon Cake
This cake uses muted, pastel colors with a roller skate cake topper. Is it normal to feel jealous of 10 year olds? Oh right. Some of them are rich because they like corn. Of course it is!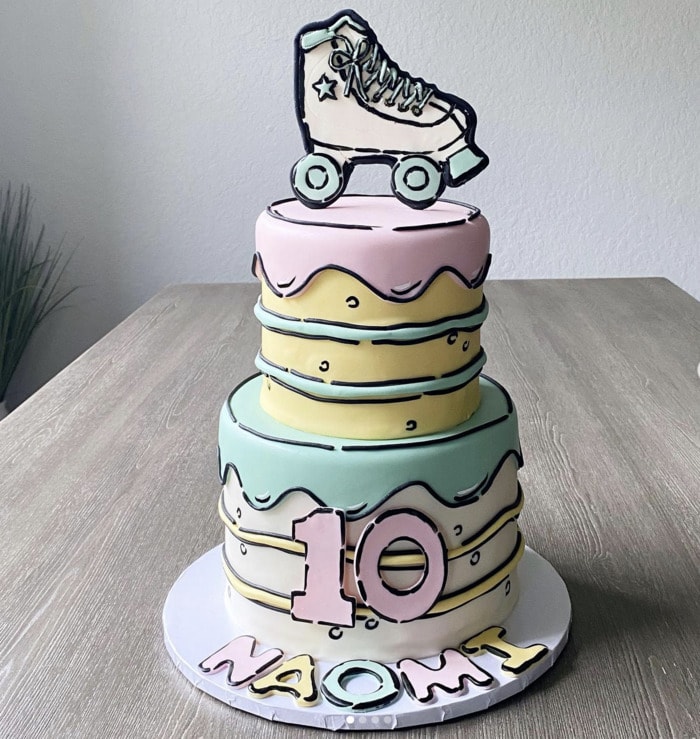 2. Pink Birthday Cartoon Cake
This pink birthday cake looks like a bubblegum dream. Like, a good one. Not the one where you have so much bubblegum stuck in your hair that you have to shave it all off after your cat gets stuck to your head.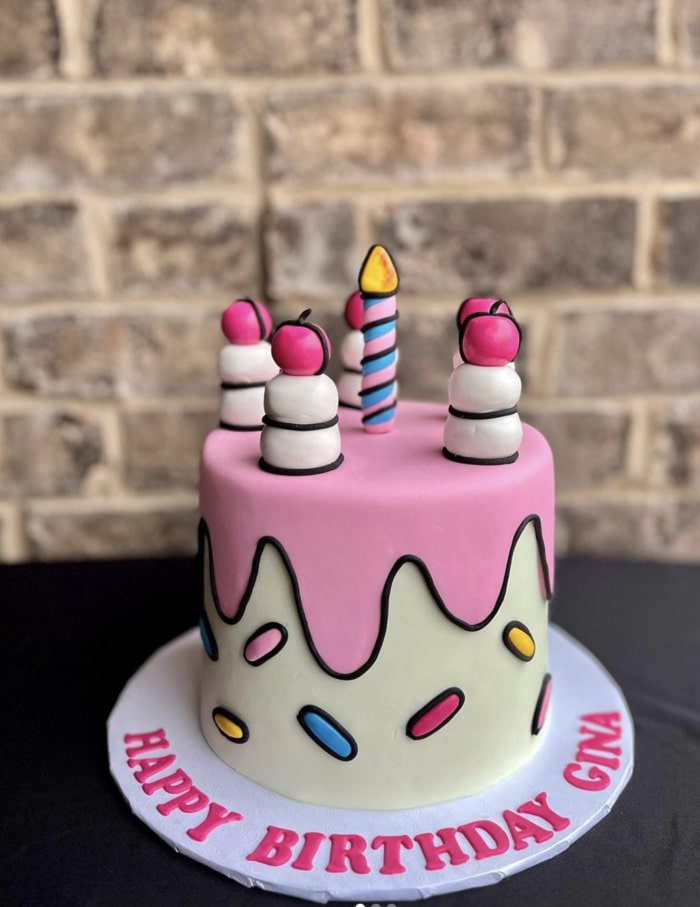 3. Festive 2023 Cartoon Cake
Who needs champagne to ring in the new year when you could serve cake instead? Please join us in our campaign to celebrate everything with cake in 2023.
New car? Cake. Dentist appointment with no cavities? Cake. Your Amazon package came on time? Cake.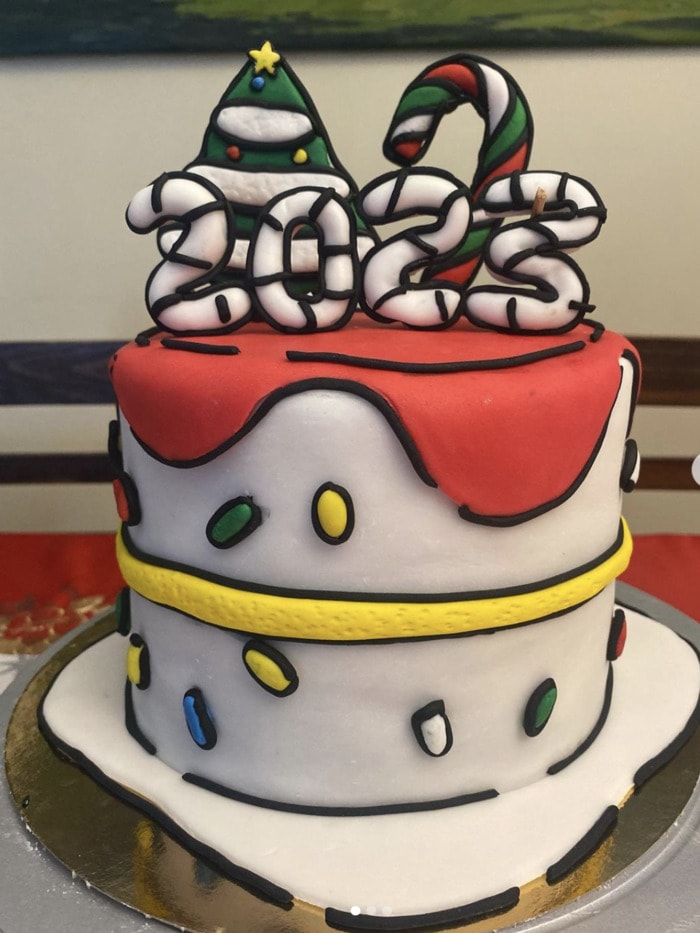 4. Pink Vintage Cake
We finally understand what they mean by "visions of sugarplums danced in their heads." Visions of this vintage cake are living in our head rent free. Can you at least refill the Brita while you're here?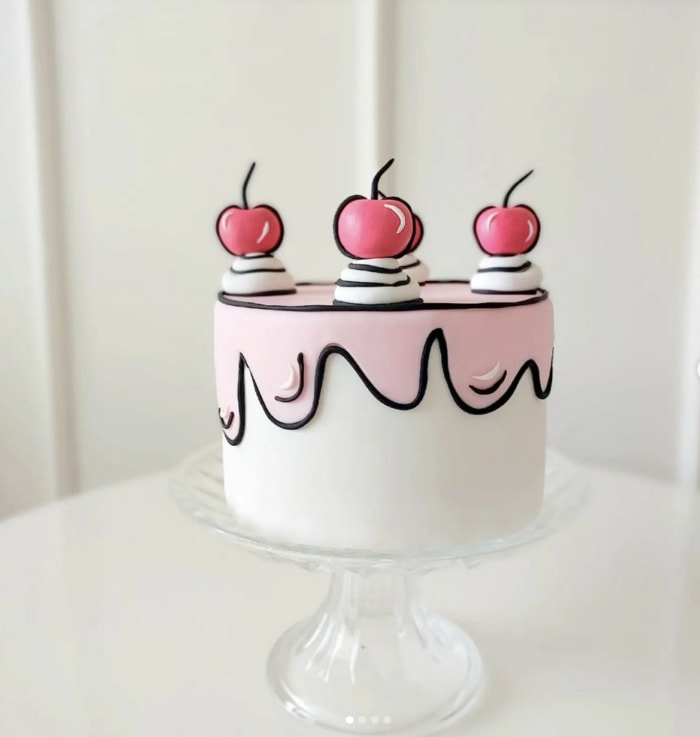 5. Orange Cartoon Cake
Pink is a popular choice for cartoon cakes, but we love this orange and yellow version as a sunny alternative. We'll take the piece with the extra frosting. No no, the other one.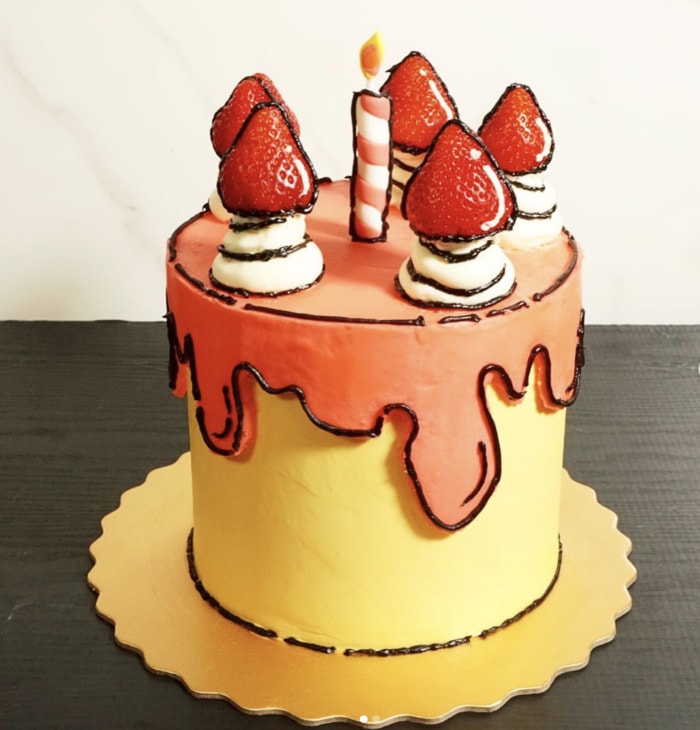 6. Simple Cartoon Cake
The only thing disappointing about this cartoon cake is when you blow out the candle and look up, only to remember you are not, in fact, in a Dr. Seuss book. We strive to enter a world in which our biggest problem is whether we should eat green eggs or not.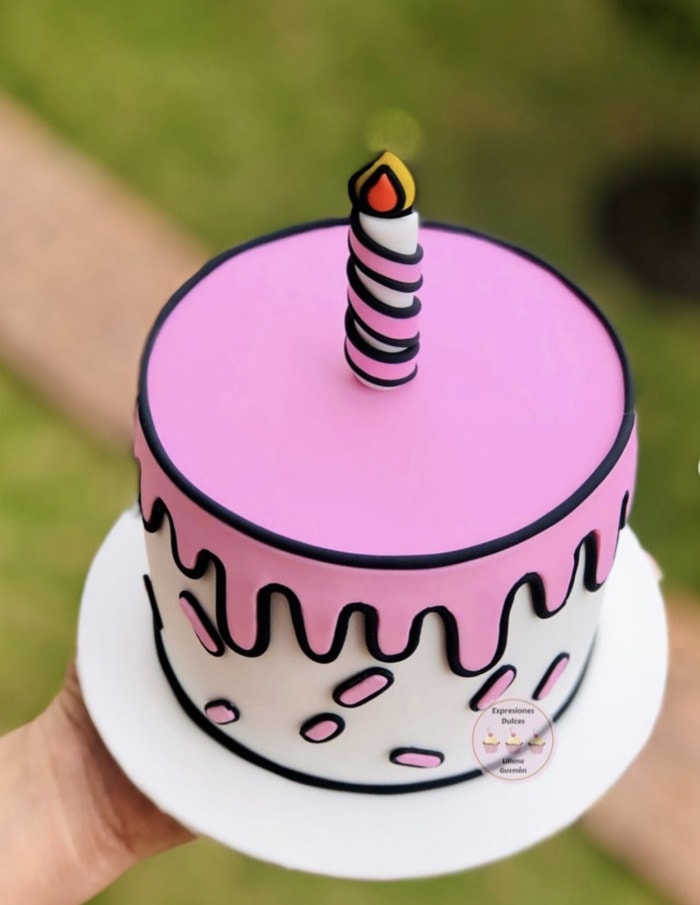 7. Cartoon Cake With Slice
What's better than a professionally made birthday cake? A professionally made birthday cake that was sampled to ensure it meets the highest standard of quality. We applaud you for your due diligence.