Louisiana School Teacher Accused of Having Sex With Male Student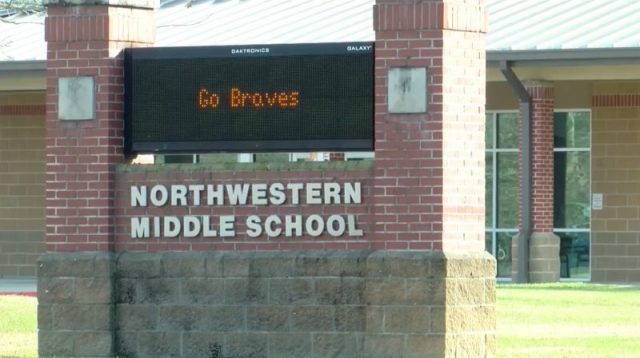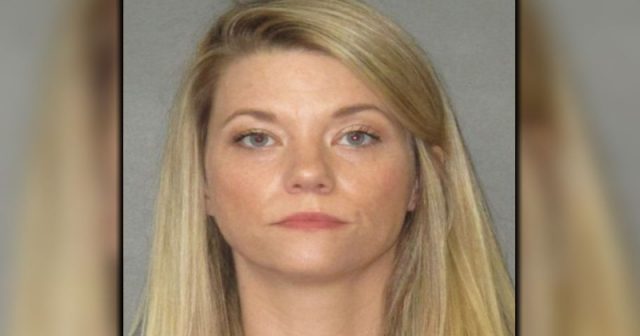 Ellarea Silva, a 34-year-old science teacher in Zachary, Louisiana, was arrested after being accused of having sex with a student from Northwestern Middle School, where Silva had been employed for 10 years as an 8th-grade teacher. She was placed on administrative leave after Zachary Police became aware of the accusations and launched a joint investigation with the East Baton Rouge Parish Sheriff's Office.
According to the arrest report, Silva had sex with the 15-year-old boy eight or nine times over the summer, but the inappropriate relationship lasted "more than a year," WAFB reported. Making matters worse, Silva had unprotected sex with the boy in her home while her own minor child was present, police said. In fact, her child was allegedly home during each sexual encounter that occurred at the residence, according to the NY Post.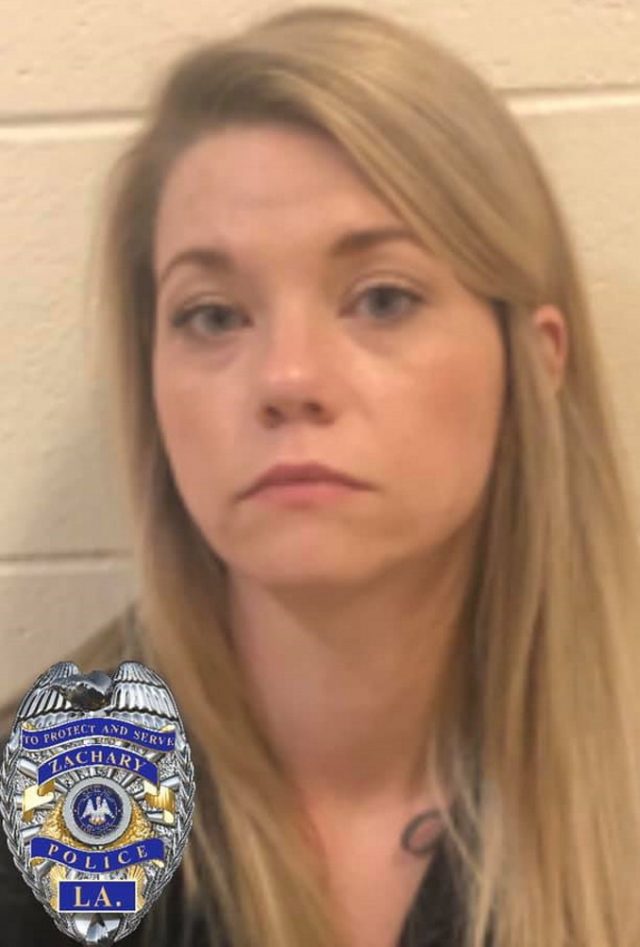 The sexual relationship allegedly began after Silva put a sticky note on the 15-year-old victim's desk, saying he looked sad one day in class, he told investigators. The teacher then started emailing him on his school email account, using her school email address. Eventually, the pair switched to personal emails and text messages, "so the school could not track their emails," according to detectives.
Silva allegedly sent the boy nude photographs and videos of herself, deliberately hiding her face, and she indicated in text messages to the boy that she wanted to have sexual intercourse with him. The relationship became physical when Silva began picking the teen up at his home and driving him to hers without his parents' consent.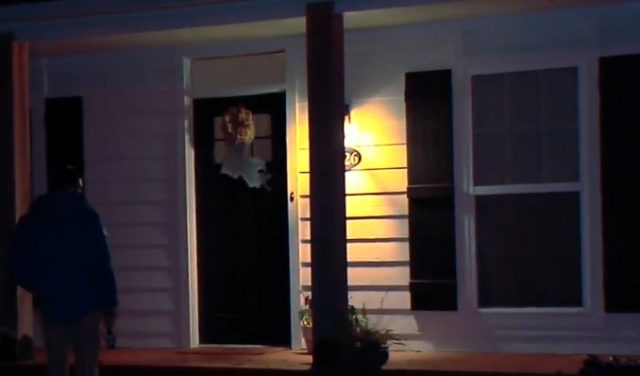 At some point, it became normal for Silva to sometimes pick up the victim after school, according to the arrest warrant. During summer break, she reportedly picked him up around 7 am and brought him to her home in Baton Rouge, where they would have sex. Afterward, she would either drive him back to Zachary by 2 p.m. or "get him an Uber."
The victim also alleges that some of the sexual encounters occurred in business parking lots and that they had unprotected sex inside Silva's husband's new truck while parked behind a Popeye's, The Sun reported. In addition to having sex with the teen, Silva is also accused of performing oral sex on the boy in a restaurant parking lot; giving him access to her credit cards, which he used to make "numerous purchases;" and giving him an e-cigarette vaping device, possibly containing THC, the active ingredient in marijuana.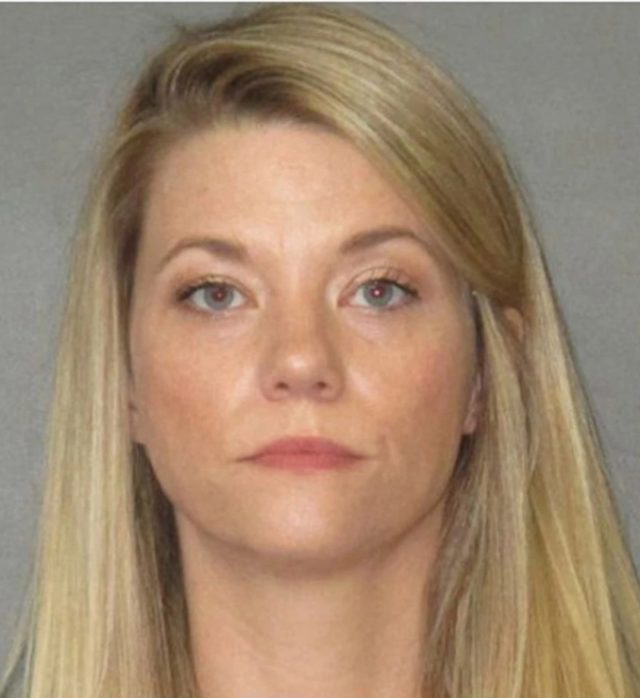 At one point during the inappropriate relationship, the 15-year-old boy asked Silva to let him tell others and go public with their affair. She, of course, begged him not to tell anyone, asking "the victim not to disclose [it] due to how his disclosure would affect her career and her family," the arrest report said.
Two days after police drafted a warrant for her arrest, Ellarea Silva turned herself in. She was charged with felony carnal knowledge of a juvenile, indecent behavior with a juvenile, oral sexual battery, and contributing to the delinquency of a juvenile. She was booked into East Baton Rouge Parish Prison, and her bail was set at $225,000. She resigned from her position with the school, WBRZ reported.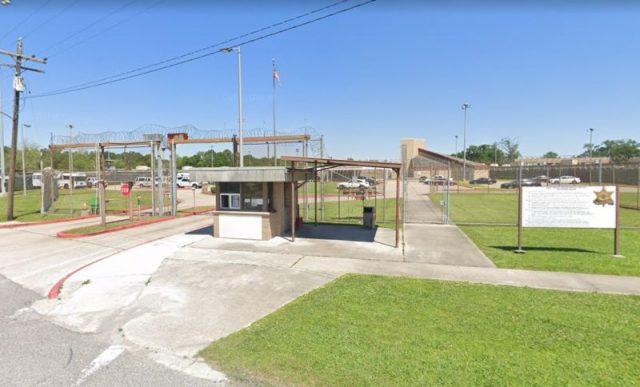 Meanwhile, authorities were trying to determine if there could be other victims. "Detectives are requesting that parents of students who may have had contact with Silva talk to their children about their interactions with her and contact ZPD detectives at 225-654-9393 if they believe their child was victimized," Zachary PD said in a statement. Zachary Schools Superintendent Scott Devillier also released a statement, saying the district was cooperating with law enforcement:
The Zachary Police Department and the East Baton Rouge Parish Sheriff's Office have been handling this investigation. Immediately, when it was brought to our attention, we reported it to law enforcement and placed the employee on administrative leave. No one is covering up anything, nor sweeping anything under the rug. We are following the law; and I am unable to comment beyond this information.
The teen told police that he "thought it was strange because this was his teacher," according to The Advocate. The victim also told investigators that the inappropriate relationship was a burden on him because "he couldn't tell anyone and he was scared because he didn't know what she was capable of doing to him."
Ellarea Silva was a trusted role model and adult in a position of authority, and she preyed on a child to fulfill her own sexual desires with complete disregard for his innocence and her own family. Sadly, predators like her aren't uncommon. Instead, this is becoming a growing trend, where female teachers — who are often married, mothers, and in their 30's — are engaging in inappropriate relationships with their minor students.
While we often picture men as potential child predators and throw the book at them when they cross the line, there's often a double standard when it comes to women who commit similar crimes. Perhaps that's why this problem is on the rise. We need to view and treat these women like what they are: Opportunitistic abusers who are victimizing children. These boys aren't "lucky" to become the love interest of an older woman. Their innocence is being violated, and the offender should be handled the same way it would be if the sexes were reversed.