Who was that mysterious Butterfly Man?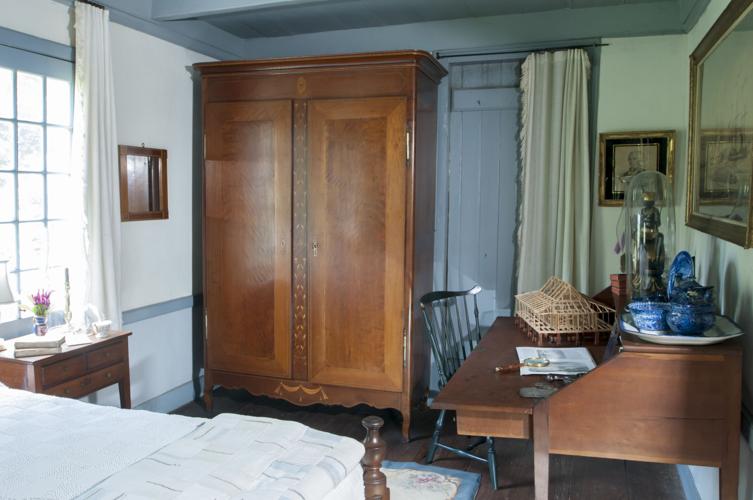 Jack and Patsy Holden loaned to The Cabildo this American eagle-inlaid Butterfly Man armoire for the New Orleans' museum exhibit.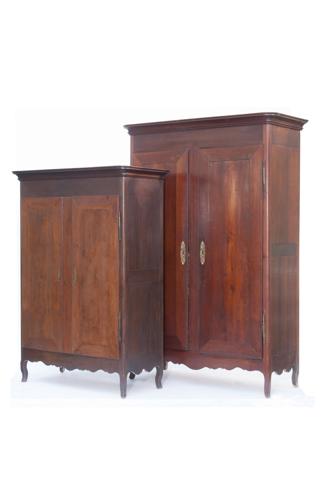 Early 19th-century armoires, such as these credited to the 'Butterfly Man,' were used to store anything and everything, says art historian Cybele Gontar.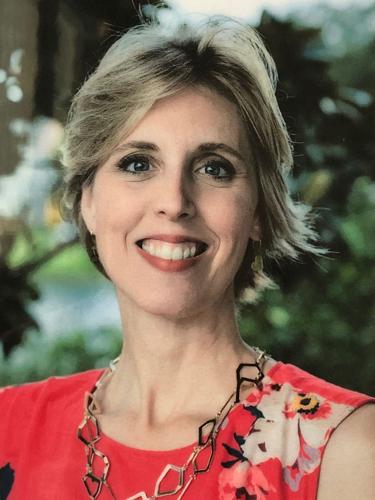 Cybèle Gontar loves an art history challenge and the perplexing question of the identity of the Butterfly Man, an early 19th century cabinet maker, has intrigued her almost a decade.
Gontar came across the elusive cabinet maker when she co-authored "Furnishing Louisiana: Creole and Acadian Furniture, 1735 to 1835" for the Historic New Orleans Collection, which was published in 2010.
"I became intrigued by this anonymous artisan who made beautiful armoires that have delicate patterns of inlaid wood," said Gontar said. "No one today knows his name, but from 1810 to 1825 in New Orleans, he was well-known."
Now, Gontar recounts her efforts to discover who was the elusive cabinet maker in a new book, "Chasing the Butterfly Man: The Search for a Lost New Orleans Cabinet Maker," published by the Louisiana Museum Foundation in 2019 in conjunction with the current exhibition at the Louisiana State Museum's Cabildo in New Orleans.
A curator, art historian, author and gallery owner, Gontar will discuss her quest — and the resulting book — at 2 p.m. Thursday, Jan. 9, at Rogers & McDaniel, 4237 Perkins Road.
Rather than lecture, Gontar plans a conversation with antique furniture restorer Steve Huber, of Natchez, followed by a book signing. Huber has restored several of the Butterfly Man armoires and offered his expertise in planning the Cabildo exhibition.
"Steve and I have considered the Butterfly Man's identity from every angle. We discuss it a lot," Gontar said. "It is a fascinating question, and we have different theories."
According to Gontar, scholars began referring to the unidentified armoire maker as the "Butterfly Man" in the late 20th century.
"He got the name because of a butterfly-shaped or double dovetail patch that he used on the inside of armoires to reinforce the glue joints in the side wall panels. These kinds of patches are commonplace, but we don't see them in other early New Orleans armoires," explained Gontar. "That's how he got his name."
The patch is just one of the Butterfly Man's signature elements. Additionally, his armoires often were adorned with delicate inlay patterns such as urns, swags and vines.
Also noteworthy were the artisan's aprons, skirt-like elements on the armoires' lower facade and sides.
"We have documented two apron patterns he would use. One was simple, like an inverted bell curve," said Gontar. "The other is a distinctive scalloped pattern. They both serve as indicators of his hand."
Gontar has identified 17 Butterfly Man armoires still in existence, eight of which are featured in the "Chasing the Butterfly Man" exhibition, which runs through Aug. 15, at the Louisiana State Museum's Cabildo, 701 Chartres St., New Orleans.
Two Baton Rouge couples — Jack and Patsy Holden and Wayne and Cheryl Stromeyer — loaned their Butterfly Man armoires to the exhibition. A third armoire, belonging to Chambliss and Rebecca Harrod, of Baton Rouge, appears in Gontar's book.
"Without the foresight of these important Baton Rouge collectors, the number of documented Butterfly Man armoires would likely be even smaller than it is today," Gontar said.
Butterfly Man armoires, she said, are especially important because they represent a specific point in Louisiana history when Anglo-American sensibilities were beginning to gain a foothold in the former French and Spanish colony.
"In the early 1800s, a taste for armoires influenced by the West Indies prevailed due in part to the influx of craftsmen fleeing Saint Domingue and the Haitian Revolution," she said. "Their cabinets were often of mahogany and had cabriole legs, flush panel doors, and scalloped skirts."
But when Anglo-Americans began arriving in large numbers after the Louisiana Purchase and the War of 1812, they brought with them a taste for Neoclassical pictorial inlay motifs that were already popular on the East Coast, such as the American eagle, surrounded by stars, she said.
"You can see the shift in taste in Butterfly Man armoires, because they were a fusion of Caribbean style with the American Federal aesthetic," Gontar explained.
Gontar has narrowed down the field of candidates for the title of Butterfly Man to three or four cabinetmakers, each of whom was active in New Orleans in the first quarter of the 19th century, was well-established in business and trained other cabinetmakers.