Alex Joseph Bourque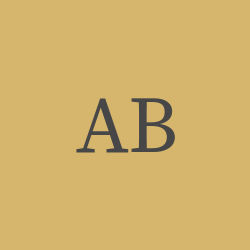 What do you remember about Alex? Share your stories and photos here, and invite others to come share their memories.
ABOUT THIS MEMORIAL
A Requiem Mass will be held on Monday, May 16, 2022 at 1:00 pm at St. Martin de Tours Catholic Church in St. Martinville, for Alex Joseph Bourque, 26, who peacefully passed away at his residence, on Wednesday, May 11, 2022, with his family that he loved dearly by his side.
The family requests that visitation be observed in Martin & Castille's SOUTHSIDE location on Sunday from 2:00 pm to 9:00 pm and will continue Monday from 8:00 am to 11:30 am. A Rosary will be prayed on Sunday at 7:00 pm in Martin & Castille Funeral Home. Alex will be honored with a Full Firefighter's funeral presented by Lafayette Fire Department and Broussard Fire Department.
Entombment will be in St. Michael Cemetery Mausoleum in St. Martinville.
Reverend Andre Metrejean, Pastor of Our Lady of Lourdes Catholic Church in Erath, will conduct the funeral services.
Cherishing the memory of Alex include his beloved wife and best friend, Jenae Lançon Bourque; the joy of his life, his children, Elliot Thomas Bourque and Zander Robert Bourque; his parents, Michael and Emeritte "Emy" Bourg Bourque; five siblings, Joshua Michael Bourque and wife Mary, Maria Duhon and husband Grant, Sarah Bourque, Elizabeth Bourque, and Evelyn Bourque; maternal grandmother, Dianna Bourg; father-in-law and mother-in-law, Chris and Tonia Boudreaux Lançon.
Alex was preceded in death by his unborn infant child, Gabriel Bourque; maternal grandfather, Ludwill "Sonny" Bourg; paternal grandparents, Patrick and Betty Bourque.
Born January 26, 1996, Alex was Baptized into the Roman Catholic Church on March 2nd, 1996 at Saint Elizabeth Ann Seton Catholic Church. He received his First Communion at the Carmelite Monastery in 2003 during the Our Lady of Mount Carmel Novena and confirmed on May 4, 2013.
He started enjoying fishing in the summer of 1997 as a toddler in a stroller. Alex was able to enjoy his last fishing trip one month before his death with close friends, his wife, and two sons. This was his first boating trip with his second son, Zander.
He also became a soccer player at the age of 3 and continued throughout high school. When he started playing soccer, he was determined to name the soccer team, "The Rockets", which it was. His son, Elliot, also plays soccer, and his first soccer team was coincidentally named "The Rockets". Alex was homeschooled by his parents and attended Iron Will Enterprises during his high school years.
Alex loved spending time with his maternal grandfather, Sonny Bourg, whom he referred to as "Papa". Early in Alex's life, Papa taught him to hunt and play the drums. They enjoyed riding his four-wheeler, going to hockey games, and having their occasional "snacks" at Waffle House. He also enjoyed spending time hunting and fishing with his uncle, David Guidry.
Alex looked forward to yearly novenas at the Carmelite Monastery where he would serve during the Mass as an altar server and lector. He enjoyed spending First Saturday Masses with his brother, father, and grandfather where they would volunteer. Years later, Alex enjoyed working along side his brother tending the grounds and gardens at the Carmelite Monastery.
Alex took his sacraments very seriously, preparing for his confirmation with a novena leading up until the day he was confirmed. Before receiving the sacrament of marriage, Alex and his wife received their spiritual direction from Father Andre Metrejean.
Alex started his legacy career in fire service after completing the Fire Recruit Academy in March of 2016 which enabled him to work alongside his father and brother in a successful firefighting career. During his 6 years of service, he received many awards and accomplishments where he worked his way up the ranks to Fire Engineer. He was also a member of the Broussard Fire Department for 5 years where he was a founding member of the Broussard Fire Department Honor Guard.
Devoted husband of Jenae Lançon Bourque, together they enjoyed traveling, camping, and playing volleyball. Enriched in his strong faith, Alex was always faithful in meeting the spiritual needs throughout their marriage. It was important to him to be a strong example of his faith to his boys, Elliot and Zander.
An avid outdoorsman, Alex enjoyed fishing, hunting, golfing, gardening, and enjoying time with his kids, especially playing outside. Alex had a strong work ethic which enabled him to work at two different fire departments and run his own lawn service. Outside of work, he cherished moments spent with the ones he loved most his wife, children, family, and friends.
Pallbearers will be Joshua Bourque, Chris Treadaway, Joshua Guillory, Erik Mannting, Cody Daigle, and Josiah Atkins.
Honorary Pallbearers will be Matt Bourgeois, Jean-Paul Lançon, Aaron Spell, Caleb Prejean, Henri Lançon, Seth Sanner, Billy Forrest, and Bobby Watkins.
A heartfelt appreciation is extended by the Bourque family to all who have participated in fundraisers, prayers and sacrifices made for Alex and his family, especially the Lafayette and Broussard Fire Departments.
Memorial Contributions can be made in Alex's memory to Alex Bourque L.L.C. paypal to help defray medical and funeral expenses.
View the obituary and guestbook online at www.mourning.com (http://www.mourning.com)
Martin & Castille-SOUTHSIDE-600 E. Farrel Rd., Lafayette, LA 70508, 337-984-2811